I can't believe a whole month has gone by since my dad passed away. My mom just sent me
an article about him and his work
in the family business. Here it is:
Posted on 03 July 2013 by Howard Copelan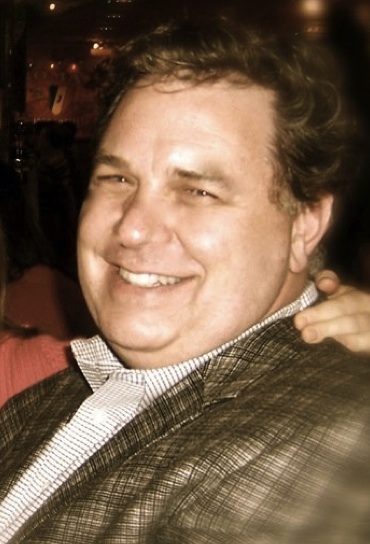 Michael Devine the last member of the Smith family to manage its local casino empire died late last month from injuries sustained in a car accident.
Devine, 54, was injured in a car accident while visiting San Diego, California on business.
A grandson of StateLine Casino founders William and Anna Smith, Devine was an international lawyer when in 1998 he was tapped to save the family business, then consisting of two major casinos and numerous other holdings in Wendover, Utah and West Wendover, Nevada.
A combination of bad decisions a sluggish economy and a rapacious competitor had put the family's casino holdings deep in debt and foundering.
Devine overhauled the company bringing in new management, adopting a new marketing plan. Despite showing some initial success Devine's efforts proved to be a case of too little, too late.
Three years after taking the helm, Devine was forced to seek bankruptcy protection. Nine months later the company was liquidated. During those nine months Devine desperately tried to either find a partner or find other sources of funding to save the family business. He was unsuccessful.
On December 20th, 2003 ownership of the State Line and Silver Smith Casinos was transferred from the Smith family to the Peppermill Casinos and to Generation 2000.
The State Line became one of Nevada's first casinos when it opened in 1933.
William Smith, Devine's grandfather, first started the company as a service station on the border property in 1926.
Together with his wife Anna, they grew the casino and gas station to include a restaurant and one of the first air-conditioned hotels on U.S. Highway 40, the country's main East-West artery. In 1952, the property added a 90-foot tall-animated neon sign in the shape of a cowboy known as "Wendover Will." It has since become a nationally recognized gaming icon.
The properties grew to include two separate Las Vegas-style casino resorts with a combined 740 hotels rooms and suites; 1,600 slots; 80 table games; seven restaurants; a showroom; spa; swimming pools; several entertainment bars and complete convention facilities.
For well over half a century the Smith family was the largest single employer in Wendover and was also Wendover's biggest benefactor. It donated hundreds of thousands of dollars for a wide variety charities, as well as equipment and property to both Wendover, Utah and West Wendover, Nevada.
Both the Smith family individually and their company were the major donors to the Wendover LDS church and the Wendover Catholic Church in their construction.
In 1999 the company helped found Wendover In Need (WIN) with the United Way that centralized all charities under one umbrella group. The company also donated a building for the WIN thrift store and is the source of most of the organization's operating budget.
In addition to charity the Smith Family through the Anna Smith Scholarship foundation that sent hundreds of Wendover children to college.
Perhaps because Devine was at the helm when the company went under he received most of the blame and almost all of the vilification from Wendover locals not only for the loss of employment but for the local recession that followed in the wake of the bankruptcy.
"Mike got a lot of flack for the bankruptcy," said former StateLine CEO Mac Potter. "Most of it was unfair. He had at most two years to turn around 20 years worth of bad decisions and tens of millions of dollars of debt in a bad economy."
In the ten years following the loss of StateLine Devine was counsel to several American Indian tribes.
He is survived by his wife Rita Cromar Devine; his children Gretchen, Christian and Jeremy; his mother Billie Ann Devine; his sisters Stacy Devine, Kristin (Richard) Hart, Erin (Shannon) White; His in-laws; Dale and Hevia Cromar, Ken (Barbara), James (Esteban), Rick and his many nieces, nephews, and loved ones.
A memorial service was held Saturday, June 22nd at 11:00 a.m. in the Federal Heights LDS chapel at 1300 East Fairfax Road, Salt Lake City, Utah. Prior to the service, the family will greet friends beginning at 9:30.
Posted on 03 July 2013 by Howard Copelan
Every once in a while we meet someone in our line of work who it is a pleasure to know.
As a client then as a news source Michael Devine was such a person.
We would go so far to call him a friend we only knew him for a few years but we enjoyed his company.
He had a joy of life twinkle in his eyes and no matter how tough things got he never lost it.
We always knew where we stood with Michael. His family was first and far above any other priority. We understood.
Like a relief pitcher called in to protect a one run lead with the bases loaded Michael was booed as the goat when everything collapsed. But it really wasn't fair.
He did his best and we doubt anyone could have done better given the circumstances.
While are contacts grew far less frequent after he left Wendover, they did not fade altogether.
We enjoyed our infrequent phone calls and although we had no business together we did share news of our children.
He was the only man we knew who could match us in talking about his children.
And that is not a shabby epitaph.
Not at all.